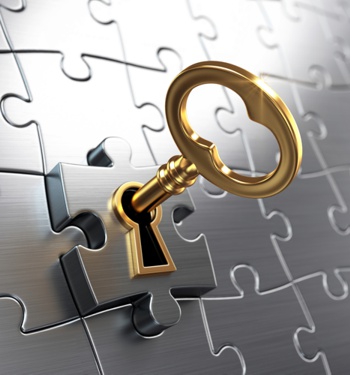 GoldKey: The Leading Provider

of Hard-Key Encryption Systems
The benefits of being able to upload, store and share information in the cloud are crucial in today's expanding information age.  More than ever, the need to provide robust protection of cloud-stored data is imperative.  Conventional encryption methods and key management strategies are no longer adequate for today's hostile environments.  Systems with hard-key encryption are now a default requirement.
Need a Quote?  Call: (888) 663-2471
GoldKey Integrated Security Solutions
3:03 min.
Advantages of Hard-Key Encryption
Allows distribution of encryption keys securely over a distance
Requires Hardware-based Key Generation for strong encryption
Faster than other asymmetrical encryption alternatives
GoldKey Custom Security Solutions
The security challenges facing your business are mission critical and complex.  We can help!
GoldKey specializes in engineering custom solutions that combine our hard-key technology and cutting-edge development capabilities with our convenient sCloud Services for an integrated solution to fit your security needs.
To schedule your free Discovery Session call: (888) 663-2471